Double "S" Aussies
AKA: Double "S" Stables and Kennels of Rosenberg, Texas
AKC Registered Australian Shepherd Dogs
Contact us @: aussies@techmediq.com
Golden Acres Darlas Dollies (AKC). Click on pictures to enlarge...
AKC Pedigree (DN17093107)
Click on pictures or pedigree above to enlarge...
Darla's baby pictures at 3 months of age.
Page was last updated on 02/14/14 11:48 AM
Flags courtesy of ITA's Flags of All Countries used with permission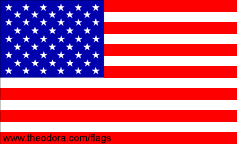 Site Content © Copyright 2009, All Rights Reserved. This web site is best viewed with Internet Explorer v6.0 or
greater with a resolution of VGA 800x600. To report problems or answer your questions please contact the Webmaster.