Double "S" Aussies
AKA: Double "S" Stables and Kennels of Rosenberg, Texas
AKC Registered Australian Shepherd Dogs
Contact us @: aussies@techmediq.com
Golden Acres Rosebuds Blossoms (AKC). Click on pictures to enlarge...
AKC Pedigree
Click on pictures or pedigree above to enlarge...
First litter of puppies for Rosebud
Page was last updated on 02/14/14 11:49 AM
Flags courtesy of ITA's Flags of All Countries used with permission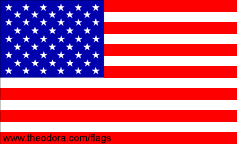 Site Content © Copyright 2009, All Rights Reserved. This web site is best viewed with Internet Explorer v6.0 or
greater with a resolution of VGA 800x600. To report problems or answer your questions please contact the Webmaster.