Double "S" Aussies
AKA: Double "S" Stables and Kennels of Rosenberg, Texas
AKC Registered Australian Shepherd Dogs
Contact us @: aussies@techmediq.com
WELCOME TO OUR ADOPTION PAGE.
If you are interested in purchasing one of our Australian Shepherd Puppies, email: aussies@techmediq.com.
Puppies are generally sold with a limited registration (read below). Thank you!
Our prices are based on what goes into our puppies.
All of our puppies are given the best start by being fed high quality dog food, supplements, the best vet care, heated, clean indoor pens, and secure clean outdoor pens. All of our Aussies are given the same quality care. Our Australian Shepherd puppies are wormed regularly and are always up-to-date on immunizations. Our Aussies are American kennel Club (AKC) registered. Our prices reflect how well they are taken care of and every penny goes right back into our adult dogs as well as the next litter of puppies. You can find cheaper Aussies. You get what you pay for, however, if you are not paying much for your pet, the breeder is not putting much into that pup to begin with. If you want a happy, healthy intelligent Australian Shepherd, put the money into it right when you purchase it. If not, you will be putting money into it many times over if you have an unhealthy, sickly aussie. You want to be able to enjoy your beautiful, healthy Australian Shepherd.



Limited Registration
A limited registration means your puppy will come to you fully registered with American Kennel Club (AKC). You can show your puppy in any event sponsored by AKC. You can do everything with your Aussie except breed it. Leave that to the experts! The reason is:

1. Breeding Aussies requires education and knowledge to develop excellent puppies.

2. Breeders want to keep the Aussie just like it is, breeding for quality, health and maintaining their herding ability, looks and personalities.

3. Health issues come into play when breeding any dog. You need to know about bloodlines, genetics and hereditary factors when breeding purebred Aussies.

4. Breeding takes a lot of time, money and room. (Aussies are very active puppies). It's not a good way to make money, for us it's a hobby.

5. Breeders gear to better, healthier, quality puppies with each litter doing much research before planning a litter.

So if you are looking for an Aussie specifically for breeding, you might want to check with another breeder unless you are a qualified breeder (full registrations on puppies are slightly higher).

Our puppies are bred for temperament, health, conformation, intelligence and dedication to their owners. They are very affectionate, active, sensitive dogs. They are loyal, protective, and want to be by your side in everything you do. If that is what you are looking for, fill out the Puppy Adoption Form or call. Aussies make wonderful family pets!



Why get a puppy from Double "S" Aussies? We breed for health, beauty, brains and temperament is a must. They are standard size and some are show quality. They retain their herding and guardianship instincts. Their health carries them right through to old age so families are not spending money on vet bills but enjoying their Aussie doing a lot of fun, activities instead. Our Aussies will be one of the most loyal, loving, intelligent dogs you will ever own. Our Aussies grow up to be beautiful dogs. Most families tell me stories over and over again about compliments they get on how well laid back and the beauty of their Aussie. Why get a puppy from Double "S" Aussies? Where else would you get your best friend? If this all sounds good to you, please fill out our Adoption Form.



Page was last updated on 12/08/19 02:39 PM
Flags courtesy of ITA's Flags of All Countries used with permission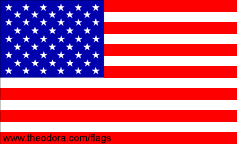 Site Content © Copyright 2011, All Rights Reserved. This web site is best viewed with Internet Explorer v6.0 or
greater with a resolution of VGA 800x600. To report problems or answer your questions please contact the Webmaster.